Why do people buy penthouses? – 12 Feb 2016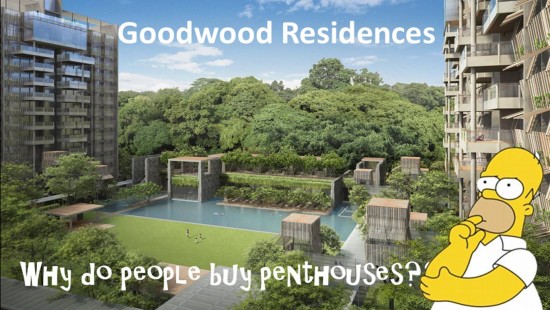 First, what is a penthouse?
1) There are many variations of a penthouse. The common denominator is that they are located at the topmost floor of a building. And that is where the similarity ends.
2) Some come with higher floor to height ceilings than the units below. Others have a dedicated second storey, uncovered deck above the living areas below. Some take up the entire uppermost floor of a building while others are simply located on a building's top floor, along with several others, and follow the same layout as the other apartments on the other floors below.
3) High end penthouses usually come with their own pools or jacuzzis. Private lifts goes without saying and there are unobstructed views.
Why do people buy penthouses?
4) People who buy penthouses don't think too much about capital appreciation nor fuss about livable space. After all they are not going to subdivide the unit into living quarters and squeeze out maximum yield from the property.
5) Rather, they buy it for lifestyle reasons, to have an open deck that serves as an entertainment space for friends, family and business associates. Private outdoor living space is key and if you liken an open deck to a garden outside a landed property (minus the need to garden and weed), you get the idea. Those who like suburban living will go for a landed property with a garden. Others who prefer high rise city living and fuss free maintenance will go for a penthouse.
How do the ultra-rich pick their penthouses?
A) The more iconic the building the better. So that your business associates won't need to google search your location when you invite them over. The moment you mention it, they go, "Ah…that one."
B) Location. The ultra-rich want to live in a community with equally well-heeled people. You will never see luxury penthouses built in poor neighbourhoods. Being close to the CBD and lifestyle hubs is a plus.
C) Ample carparking. The ultra-rich love their cars. The more carparking lots allocated, the better, especially if the whole clan is living in the same unit.
D) Uniqueness. A penthouse that occupies the entire building floor is way more special than one that shares a floor with other penthouses.
Any interesting penthouses in Singapore?
6) In Singapore, Guocoland is testing this luxury segment by listing a 21,108 sq ft penthouse for sale at about $50 million. A 99 yrs leasehold unit, it will occupy the entire top three floors of the 64-storey WallichResidence. At 280 m up in the air, it will be the highest penthouse in Singapore.
7) At less than 65% of the price, in the landed neighbourhood of Goodwood, a brand new penthouse is for sale too. Fully furnished, at 9,612 sq ft, it's going for only $16.87m or $1,755 psf. It will be able to hold its own against the other competing penthouses for the following reasons.
- 5 mins walk – Newton MRT
- Freehold
- Huge Land of 2.5 hectares and low density of only 210 units
- Magnificent view of Goodwood Hill
- 80% Landscape
10) Check out the floorplans below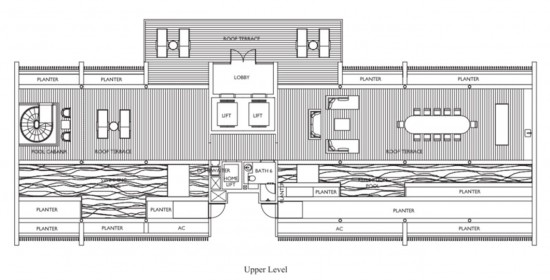 Value Buy! – Be rewarded when you purchase this unit or introduce a buyer! Way more worth than Sentosa Cove!