A tale of 2 condos (Sky Habitat vs Sky Vue) – 19 Sep 2013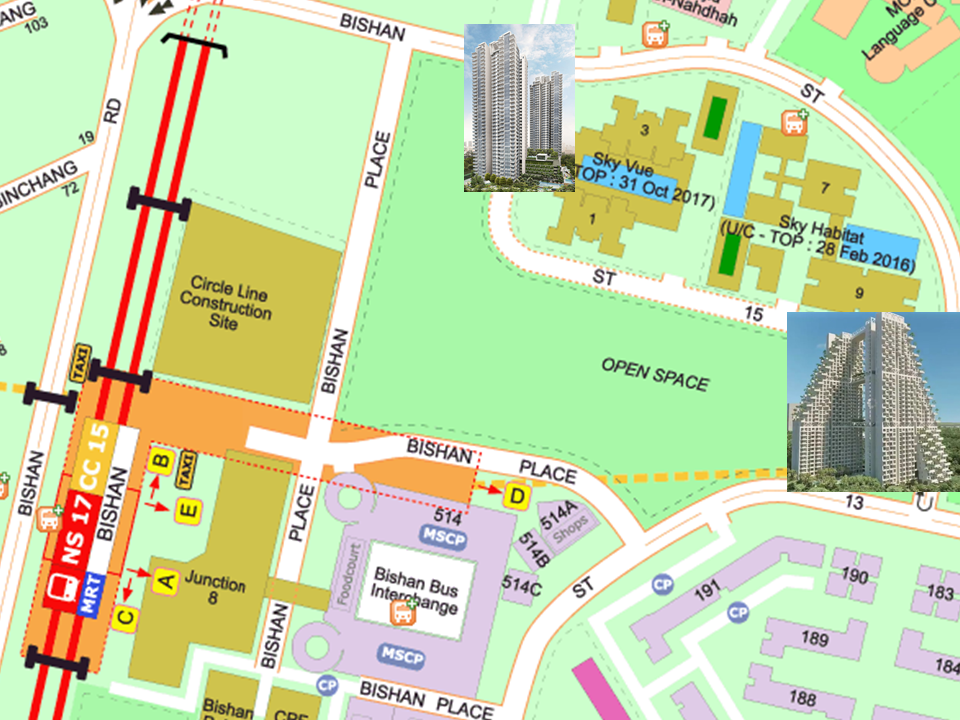 =====================================================================
Most recently, CapitaLand announced its pricing for Sky Vue in Bishan, about a 4 to 5 min walk from Junction 8 and Bishan MRT.
What made us sit up however was the difference in launch price. Next door "iconic" neighbor, Sky Habitat, also by CapitaLand, transacted between $1,416 and $1,810 psf, higher than Sky Vue's launch at $1,380 to $1,550 per sq ft.
The Sky Habitat site was secured at a whopping $870 psf ppr and Sky Vue's site was secured at about 2% less at $853 psf ppr.  One might think that CapitaLand would launch Sky Vue near the same price as Sky Habitat to "protect" the interest of those who had purchased Sky Habitat earlier and maintain the selling price of Sky Habitat.
However, with Sky Habitat less than 40% sold to date after more than a year in the market, perhaps CaptaLand doesn't want to repeat the pricing mistake it made with Sky Habitat.  Remember, CapitaLand had bid overly aggressively for the Sky Habitat site, outbidding the next closest bidder by S$118m or 20% and had to pass the winner's curse to Sky Habitat's buyers through clever marketing.  Is the "unique design" of Sky Habitat really worth the premium?  As an investor, will your tenant pay you a higher monthly rental because of that?
What are the key takeaways? Developers will sell you a project at the price that the market can bear at that point of time.  Buy a project at the wrong time and you could be in for a real headache.  Sky Vue's launch price at $1,380 to $1,550 per sq ft suggest that bargaining power is shifting back to buyers.  Those who have been waiting patiently by the sidelines like us, well done.
Oh, don't say we didn't warn you. See the large open space of land adjacent to Sky Habitat and Sky Vue?  That plot is currently HDB's land and if next generation high rise HDB flats go up, there goes some of your high rise view.
Our Best, Always
Property Clearance Sale on the Horizon? – 5 Sep 2013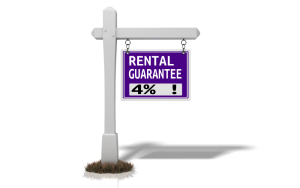 =====================================================================================

In yet another sign that property sales are slowing and all is not too rosy, property developers are dangling rental guarantees to entice buyers sitting on the fence.
To explain, a rental guarantee means the developer gives you certainty of rental income for a predetermined period, for peace of mind. This can range from 2 to 5 years. The longer the rental guarantee period, the more risky the project. This saves you the headache from securing a tenant but it also means that if the developer manage to find a tenant and make a yield of 6%, you only get 4% if 4% was the yield guaranteed.  Always read the fine print and see what you are getting. If the rental guarantee allows you to enjoy the upside, then it's of course a better deal for you.
Apparently, at Icon@Pasir Panjang, developed by Fragrance Realty, a 5 per cent rental guarantee is being dangled. We've not been there but would make a trip there soon to see if it is a good deal or not. Our recent due diligence trip to Icon@Changi, a similar and recently TOP(ed) commercial office/retail project revealed an interesting finding. We'll share our findings in the upcoming outreach on the 14 Sep (Sat)!