Be our Ambassador! & Stand to Win GREAT Rewards!
Be REWARDED as a valued Empower Advisory Facebook Ambassador.
By Liking our Facebook page and Sharing all our Facebook postings, you spread genuine investment knowledge to the community.
The MORE LIKES and Facebook friends you SHARE our Facebook postings and activities with, the more discounts and prizes you stand to win from Innovatio De Vie! Sound Good?!
Step 1
Register as an Empower Advisory Facebook Ambassador now by filling in the form below!
Step 2
Click on the picture below and start your stint as an AWESOME Empower Advisory Ambassador!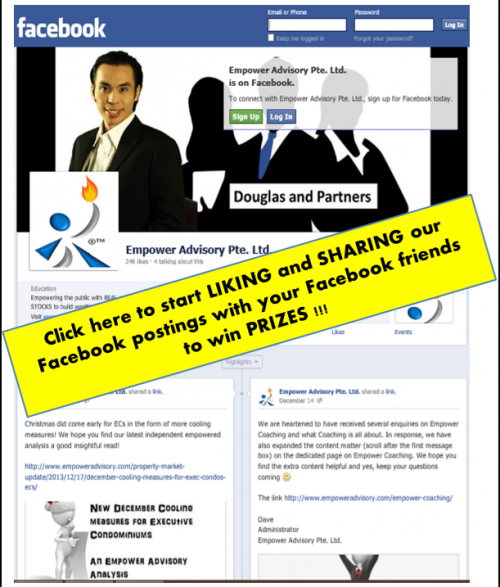 Step 3
There's no Step 3. Active Empower Advisory Ambassadors stand a chance to win cool prizes from Innovatio De Vie! Check out the Amazing Stuff they have!