- David's Innovatio Goods / Parcel Delivery -

Singapore's FIRST and ONLY super transparent delivery service.
We charge from our base cost so you enjoy Best Savings with no hidden charges.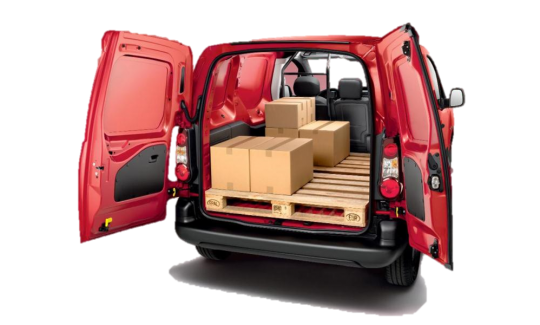 - Service Fees -

Our base delivery rate starts from $20 and it includes a driver.
Note: Unless you are physically weak, a senior citizen, an expectant mother or a young child, we do not expect our driver to be a heavy lifting laborer at your service.  We respect our driver and we're sure you'll do the same.  If you require the driver's help in lifting your goods into the van, we expect you to graciously help out too.
Every 1 km distance covered = $1
Calculation Example: You have a fridge and several heavy boxes to transport from Junction 8 (Bishan) to Blk 142 Potong Pasir.
Distance from our HQ (Ang Mo Kio) to Junction 8 (2.4 km)
Distance from Junction 8 to Blk 142 Potong Pasir (4.5 km)
Total distance travelled = 6.9 km
Base rate – $20
Total $20 + $6.9 = $26.90! (Super Price!)
Just tell us your location and destination and we'll give you a delivery quote within 10 minutes.  Then you decide.
- Special Features -

All our vans are:
1)      Equipped with a Japanese premium PRESTAR trolley, good for up to 100 kg
2)      GPS tracked to deter anyone from hijacking or using our vehicles to transport illegal materials or for illegal intent.  Suspicious goods will be rejected for delivery.  As an employer of choice, the safety of our staff comes first.
- Goods Loading per Van -

Maximum weight: 800 kg
Maximum external dimension: 110 cm (approx. 3 ft) by 110 cm (approx. 3 ft) by 150 (5 ft) cm
- Engage our Service -

Call / SMS our friendly coordinator David @ 8515 4988
- Tip for you -

Avoid delivery during rush hours to save on ERP charges (chargeable to you) and traffic jam
- Important -
We reserve all discretion with regards to NO-GO-ZONES (Restricted Areas) in Singapore.