Evergrowth Partners,("Evergrowth") based in Singapore, is made up of professionals with extensive experience in various fields of accounting and companies varying from Multi-National Companies ("MNCs") to Small and Medium Enterprises ("SMEs") of different industries.
Management
Its management team is made up of director Edwin Tay.
Edwin has extensive experience in the area of accounting and taxation in Singapore. He is a registered Chartered Accountant in Singapore (CA Singapore) and a Financial Risk Manager (FRM). He has worked as an Assistant Director in the Government service to review the finances and cash management of various government bodies.  Edwin was also a Manager at PricewaterhouseCoopers ("PwC") with 6 years of experience spanning across Audit and Advisory work including due diligence work and valuation.
Services
Evergrowth's expertise lies in the following accounting services: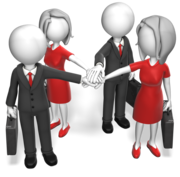 1) Public and Commercial Accounting
2) Outsourcing of Accounting Staff
3) Outsourcing of Finance Staff (CFO/FM Level)
4) Corporate Secretarial Services
5) Business Compliance Services
6) New Business Incorporation
7) Finance
8) Taxation
Besides accounting services, Elmwood-PS also provides other professional services for day-to-day business operations.
Contact Evergrowth  
To find out more and engage their services, click on this link