Empower Yourself – Investment Bootcamp – Property & Stocks
Posted on June 7th, 2013 in
Courses
Singapore's MOST Affordable and Effective Personalised Investment Coaching!

FROM ONLY $850

.
About the Investment Bootcamp Trainer, Coach Douglas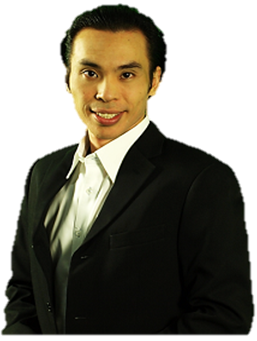 Long disturbed by scams and greed seminars that turned out to mislead and let the public down, Douglas founded Empower Advisory and together with his partners decided to step up to make an impactful difference. You can read Douglas' media coverage, contributions and message to you.
Preferring not to be bonded by a scholarship, Douglas graduated with a Real Estate Degree with Honours from the National University of Singapore in 2004.  He received an A+ for his final year thesis and was placed on the Dean's list.  In 2009, he obtained a Masters in Applied Finance from the University of Adelaide. Douglas started his career in the banking and corporate finance sector where he worked in organisations such as IFS Capital, OCBC, Grant Thornton, PwC and the Ministry of Trade and Industry. Douglas has more than 10 years of investment experience.
In 2013, he was interviewed by the Straits Times in the "Me and My Money Series".
Besides being an Investment Educator and Life Coach, Douglas is also a Licensed Realtor, providing unparalleled real estate advice and service. His approach on property can be read here.
You can connect with him on Facebook here
======================================================
(Max of ONLY 6 bootcampers per intake) – Our commitment to your learning experience
LEARN & REWARD scheme (Eligible for new and previous bootcampers only)
Refer a friend/family member to our genuine investment bootcamp and be rewarded. Good values should be shared!
$100 vouchers per referral for the first 5 referrals
$150 vouchers per referral for the 6th referral and beyond
Stocks/Equities Investment Bootcamp Dates for 2021 (All dates LIMITED to 6 participants only)
2013, 2014, 2015, 2016. 2017, 2018, 2019, 2020 (Bootcamps completed)
2021 – 25 Sep (Open for Reservation) – Max 6 px per session only for the Best Learning Experience.
Bootcamp : Empower Yourself – Stocks/Equities Investment Bootcamp
Date: Check below for our Monthly dates for 2020. Choose your best dates!
Venue:  73 Ubi Road 1 #05-64 Oxley Bizhub S(408733). Yamato Japanese restaurant is right below.

Stocks/Equities Investment Bootcamp Dates for 2021 (All dates LIMITED to 6 participants only)
2013, 2014, 2015, 2016. 2017, 2018, 2019, 2020 (Bootcamps completed)
2021 – 25 Sep (Open for Reservation) – Max 6 px per session only for the Best Learning Experience.

Applying technical charting indicators
Applying fundamental indicators
Combining technicals and fundamentals to make the best possible decision
Making use of freely available information to trade profitably
Applying the correct mindset for consistent success in stock investment
Free stock charting software so you can apply your knowledge rightaway to profit
And many more …
Property Investment Bootcamp (COMPLIMENTARY – FREE! Subject to availability)
How government cooling measures have re-shaped the investment environment
What type of properties for what kind of profile
What kind of financing to choose
What are the misleading ads about property investments all about
What are the risks you must be aware of
How to enter/exit a property investment to maximise return
Hunting for property deals in a pack. Is it for you?
Are overseas property investments for you?

Frequently Asked Questions
 1) Will I get notes to accompany my learning?
Yes. We are the only organisation that mail you the notes (hardcopy) to your address in advance so you can prepare for your bootcamp.
2) Can I come for another session if I miss any part of the bootcamp?
Yes, of course you can. You can come for as many sessions as you wish.
3) How much do the bootcamps cost?
Our rates are not published online but will be made known to you when you register your interest to attend the bootcamps. Our rates are the lowest in Singapore for a small class session where you get full attention from Coach Douglas.
4) What support do I get after the bootcamp?
Coach Douglas is available post-bootcamp to answer your queries and guide you.
5) What level of expertise is the bootcamp for?
The bootcamps cater to a wide range of prior knowledge. Beginners, intermediate and advanced learners will be able to benefit.
6) I cannot make it for weekends due to my schedule. Do you hold bootcamps on weekdays?
Weekdays (Mon to Fri) are sometimes available depending on Coach Douglas' schedule. Just whatsapp/sms us at 83324283 if you can only do weekdays. We'll do our best to fit you in.

Booking your investment bootcamp slots
To book your bootcamp place, simply write in to us in the box below and we'll get back to you shortly! Many of our participants see the value of what we offer rightaway and sign up without hesitation. We are encouraged by such confidence in our quality and we will continue to do what's right! Our fees are the most reasonable you can find and unbeatable given the quality, effectiveness and committed personalised bootcamp size to no more than 6. We'll let you know your bootcamp fees when you indicate in the box below your interest (commitment to succeed) in the text box below!
Let us know which date/s are good for you!
Venue
73 Ubi Road 1 #05-64 Oxley Bizhub Singapore 408733