The Pokemon Go revival of Nintendo – 12 July 2016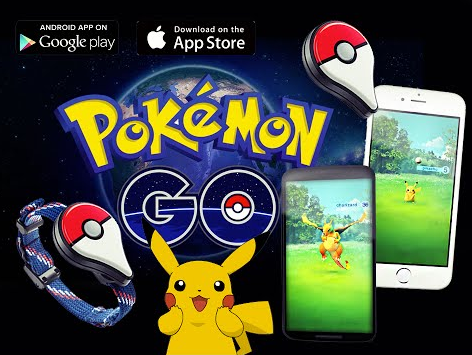 After the Mario plumbers failed to stem gamers from leaving the Nintendo platform, an unlikely hero in the form of Pokemon and its band of cutesy monsters is giving Nintendo a second wind, last experienced when it introduced Wii to the gaming community. And what a spectacular ride up the stock chart for Nintendo!
10 months ago, Nintendo had already announced a new mobile game called Pokémon Go, an augmented reality game. Basically, it's a game that allows you to go out there to catch virtual monsters in the real world and pit your pet monster against other pet monsters. Along the way, you do tasks like search in your neighbourhood for upgrades to improve the fighting capabilities of your pet monster. All these, guided by your phone.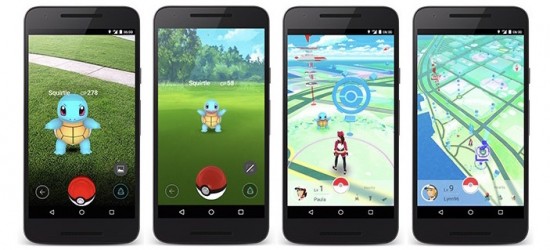 Knowing that its installed base of gaming console machines was limited and made it difficult to scale up its reach to new customers, Nintendo decided it was now or never to put its successful Pokémon franchise on everyone's handphone.
If you still don't understand any of this, just know that it's a very, very addictive game as the upgrades and monsters are endless. Players will be able to pay real money for virtual upgrades and all kinds of enhancement to their monsters. Retailers will want to pay Nintendo money to attract gamers to their outlets to "hunt" for upgrades or fight other monsters for points.
Do you now get the idea how money will start to flow to Nintendo? The possibilities of monetising Pokemon Go are pretty mindblowing. The market recognises this and rewarded Nintendo with an astonishing  60% stock price jump in just 5 days when it was officially launched on 6th July.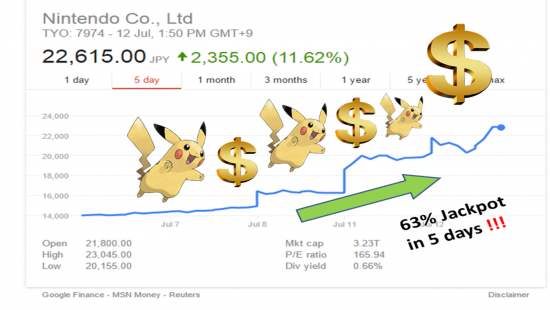 Things don't happen for no reason. And that's how you make your millions. Because you know what's going on and take action when the opportunity arises. Making money takes effort, but it's not difficult.
And that's what Empower Advisory's investment bootcamps are for. To speed you up to profit with confidence.
Our Best
Empower Advisory Team