Get READY! SGX to cut lot size from 19 Jan – 26 Aug 2014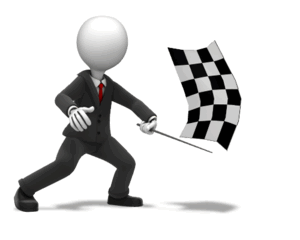 Finally, the chequered flag is waved and it's all systems go.
 After what seemed like an eternity since mid -last year when SGX rolled out its public consultation, retail investors can soon buy just 100 units of any company shares, REIT, business trust, company warrants, structured warrants and extended settlement contracts traded in Singapore from 19 Jan (Mon) 2015. Yes, mark this date on your calander!
You no longer have to find yourself priced out of more expensive blue chip stocks like Keppel Corp, DBS and UOB. 
No need to shell out $11,000 just to own a piece of Keppel Corp. You will soon be able to have a tiny-weeny piece of this marine, property and infrastructure company at $1,100.
From 19 Jan 15, the trading volume of blue chips will shoot up many, many folds, shaking the sleepiness from some of these blue chip stiocks.  With more trading activity, the greater the opportunity of profiteering, but only if you know how.  What would you do now?
If you're not well-versed in stock investment yet, get up to speed and equip yourself with REAL investment kung fu.  Empower Advisory's bi-monthly intensive stock investment course specifically prepares you for it. Just 2 more dates for Sep and Nov 14.
No nonsense, no games, no time wasting, no rah-rah. Because at Empower Advisory we teach, not trick.
To check out SPECIAL pricing for our September course (7th intake), scroll all the way to the bottom at this link.
Our Best, Always
Empower Advisory Team
Share our postings, be our Facebook Ambassador and win prizes!
* Download "Empower Advisory" App on your mobile phone/device to get INSTANT Updates on Deals, Events and More!
* Simply Scan the QR Code on the left using your mobile phone, follow the link and install the App!
* If you are already accessing this page on your mobile phone, click on the QR Code, follow the link and install the App !