Why we bought Goodpack Limited's shares – 19 Sep 2013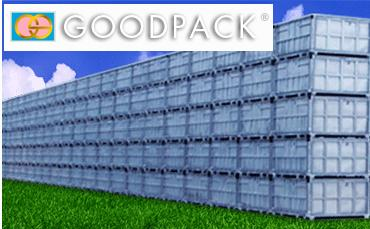 ==========================================================
To Empower Advisory, investing in stocks, is about understanding the underlying company, what it does and how good it does what it is supposed to do.  Take Singapore listed Goodpack Ltd for example.  It was part of a list of our regular stock alert to our members.
Goodpack has a unique logistic business of owning and renting out a very large fleet of over 2.6 million steel Intermediate Bulk Containers (IBC) to transport their customers' goods in a more efficient and cost effective way than the use of wood and corrugated packaging that is usually used one time and disposed.  The IBCs are robust and specially designed to minimize damage to the goods during transportation. That is why companies who ship high value and high margin products such as automotive parts and chemicals engage Goodpack and are willing to pay a premium for its service.  Ask yourself.  If you are transporting premium automotive parts worth $50,000, would you risk damage using a cheaper transport solution like a typical wooden crate?
That is why we agree with Goodpack's business.  Superior delivery solution for premium clients with high value goods that require more protection and care.
The financial performance of Goodpack speaks for itself.  Since 2004, the company has consistently registered net profit margin of more than 25%, BETTER than most listed companies in SGX! It has a good sensible management that is focused on business growth, has strong operating cash flow, a strong balance sheet and has chalked year on year revenue growth since 2005.
To walk the talk, I entered at S$1.52 about 1 and 1/2 mths ago and I'm up 15% today.
We highlight good companies to our members and they apply what they have learnt in our course to profit.
Empower Advisory is about real learning.  That is what our Course is all about.
No scams. No nonsense.
Our Best, Always!