Dear Friends of Empower Advisory
1) Thank you for visiting our website and I'm confident that you will find the various sections useful and beneficial to you as you explore their contents.
2) Empower Advisory was set up in response to the proliferation of misleading Quick-Get Rich/Greed/"Wealth" Seminars/Courses that over promise and downright scams that blatantly cheat the public.  My team and I bristled with indignation that the paying public was not receiving genuine investment advice and in some cases swindled.  That motivation to right the wrongs gave birth to Empower Advisory.
3) First, a bit about Quick-Get Rich/Greed/"Wealth" Seminars/Courses and scams and the psychology behind their operations.  Their promoters crave your trust.  Hence, no effort is spared to impress upon you how wealthy or successful they are (without solid supporting evidence) to incite envy and create credibility, fully aware that the general public will be too polite to challenge or even ask for verification.  Rich people don't talk about themselves like that. Some promoters also dangle qualifications, awards or nominations that can be easily bought or obtained to impress the general public who again are often too polite to question the origin.
4) Very often, people still flock to hyped-up seminars for a quick fix, and buy into overpriced properties and other dodgy deals and courses. Think Sunshine Empire, Gold Guarantee, Premium Liquid Assets, Oil Pods investment scam etc.  All these were reported in the news and hold lessons we must not forget.
5) When you encounter such events, try this.  Google diligently, about their promoters and the products being pushed.  Avoid paid articles and feedback that spin lyrical about them.  Try to find objective feedback from previous participants ("real ones of course").  In short, do due diligence and in your google/online forum search, it's helpful to add search words like "scam" or "fraud" or "ripoff" etc after the names that you are searching on.  This would help Google do a better, focused search.
6) At Empower Advisory, we provide REAL, GENUINE investment knowledge that you can apply.  That is our focus and always will be. No inventive sob stories.  No rise from the ashes fables.  Not the hyped up gimmicky marketing that other operators are addicted to.  In fact, we're the only ones to warn the public of scams and misrepresentations in every outreach that we do.
7) We thank our members for supporting our mission, and acknowledging that wealth creation comes from empowered investment decisions that one can make confidently.  We will continue this journey as we welcome more participants into our inner circle of empowered EA members where we provide support and advice.
Our Best, Always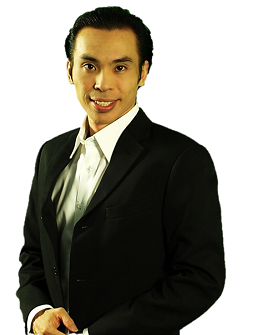 Douglas Chow
CEO