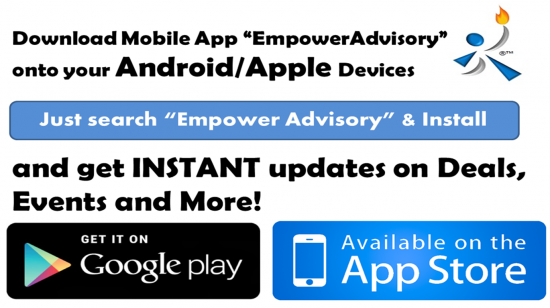 Why Install the App on your mobile?
1) Get notifications on your mobile on new property listings that you can take up or introduce

2) Get notifications of new website postings on stock / property market update
3) Get updates on our outreach and class schedules and sign up accordingly
4) Get exclusive special discounts on retail products through our partners
Share our postings, be our Facebook Ambassador and win prizes!
============================================================
* Download "Empower Advisory" App on your mobile phone/device to get INSTANT Updates on Deals, Events and More!
* Simply Scan the QR Code on the left using your mobile phone, follow the link and install the App!
* If you are already accessing this page on your mobile phone, click on the QR Code, follow the link and install the App !