Learn how to make $4,000 to $20,000 and more a month!

Do you want to learn how to make $4,000 to $20,000 a month in an ethical network distribution system that is BIG on values and ethics?
Yes, you can. Too often, Multi Level Marketing ("MLM") Products and Systems have the following negative characteristics. This is what consumers and distributors have complained about what has gone WRONG with MLMs these days.
1) Selling highly marked up products that are way more expensive than equivalents out there sold in retail chains or shops. Worse still, some of the products are downright dodgy with fake supporting scientific evidence and lab results. Customers get a raw deal.
2) Selling motivational sales videos, courses and talks to distributors to continue to "motivate" them to sell. Distributors are exploited as cash revenue for the company
3) Promise big money with little work. MLMs show you staged videos and testimonials of fake "successful" people enjoying lifestyles you can only dream of, to induce you that it takes minimal effort to make money. That if you can't sell, just recruit (They tell you that a sucker is always around the corner.) Distributors are sold a dream.
4) Make you pay membership fee just to retain your position in the company. Distributors are milked once again like cash cows.
5) Delay payment to distributors. Distributors wait for weeks and months to get their remuneration for all their hard work.
THESE SHORTCOMINGS HAVE TO STOP. WE DO NOT FIND THEM ACCEPTABLE.
Here is the ALTERNATIVE. Welcome to E.N.D (Ethical Network Distribution)
1) Imagine distributing a product that is known to all, sold in Singapore for years with no problem and consumed safely for thousands of years. You won't be distributing anything dodgy. No magnetic mattresses that can magically slim you down. No vacuum cleaners that can suck away the haze. No lotion that will reverse your DNA 10 years. These things don't work. Period
2) Imagine distributing a premium product that cost at most $15 to your customers and last them a month. Your customers benefit and is easy for you to distribute.
3) Imagine building a real sideline business for sustainable income. Fair to you.
4) Imagine having to pay $0 for training as all training is conducted by Empower Advisory. Fair to you.
5) Imagine being part of an organization that gives away money to charity, transparent and documented. Take pride in your effort.
6) Imagine being part of an organization that pays you promptly on time.
No need to imagine. All the above will be a reality.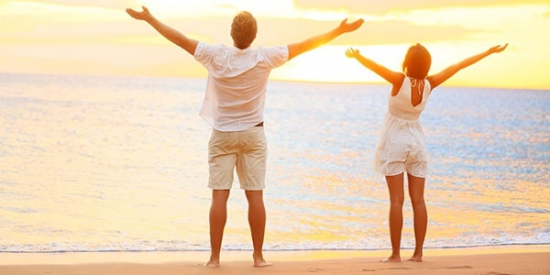 Welcome to E.N.D, the way all MLMs should be – an alternative to distribution in departmental stores so that the mark up insisted by retail chains could be shared with the distribution force in terms of better remuneration for their effort and to end-users in terms of lower cost.
Spearheaded by Singapore's prominent scam buster and investor, Douglas Chow, CEO, Empower Advisory (B.Sc Real Estate, M.Sc Applied Finance), you are invited for an awesome info session every Monday, Tuesday and Thursday where you will learn how to build a successful E.N.D business with us that is BIG on Ethics and Value.
Don't wait. Book your slot for the info-session below!
Venue: 73 Ubi Road 1 #05-64, Oxley Bizhub Singapore 408731
Join us to change the way of direct marketing for the better. We welcome you on-board as partners!
Timeless Advice for all Entrepreneurs.
Before you take a plunge to start a company and run a business, here are some timely tips from our CEO accumulated from his working experience in banking and finance.
A) Don't neglect your cash flow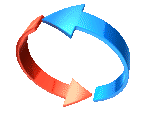 Cash flow is the lifeblood of any business.  Without it, no matter how much profits you make, you won't have enough to sustain your business and pay for your overheads and employees if your customers do not pay you or delay payment.  .
B) Always find new ways to keep costs low
Don't be overly enthusiastic about splurging on designer furniture or space.  Where possible, source for used items to furnish your office or retail space.  Paying your vendors up front in cash helps you to negotiate for better prices. Keep your eyes open on new and creative ways to save money and explore alternatives.
C) When doing up your budget, always OVER-estimate expenses and UNDER-estimate revenues
Thinking this way doesn't mean your business will eventually turn out this way.  It only means you give yourself a buffer should things not go as expected and gives you the do-or-die motivation to put more effort into your marketing and sales effort.
D) Test and Measure your Efforts 
You can't tell if a program or strategy is working if you do not measure its success and tracking your results, The mentality of "Whatever will be will be," will mean you are simply leaving things to chance.  For example, an expensive marketing campaign that doesn't convert into sales could be terminated prematurely instead of letting it run its course and cost you to bleed more.
E) Be prepared to dig in
Running a business is a stamina game and a labour of love.  Do it right and be prepared for the long haul.  Have enough savings to sustain your business if the initial cash flow is not forthcoming.
Finally, a word on business morality.  Profits are important to sustain and grow your business but an obsession over it can lead you to shortchange your customers or worse, conjure out scams just to bring in the money.  How would you feel if you were severely shortchanged or scammed? Put yourself in the shoes of your customers whenever you feel like giving in to the dark side. 
Have a query for us? Just write to us below and click send!